Prepare For Your Epic
Adventure
Before you start your journey, make sure you download your FREE Travellers' Companion
Travellers' Companion
Download
Mandjoogoordap
The Meeting Place of the Heart
Bindjareb
Welcome
Kaya-wandjoo baalap. Nidja Boodja, Mandjoogoordap Boodja, Bindjareb Boodja, Noongar Boodja. Nidja ngaalang wonga.
Hello and welcome to this area, this land, our kaaleepga, our homeland. Mandurah, the Bindjareb territory is part of the Noongar Nation.
We welcome you to look at these amazing artworks by Thomas Dambo, and the folklore of two cultures coming together.
We all want people to learn, in moving forward. Folklore covers many different stories of this place.
– George Walley, Bindjareb Noongar Elder and Board Director Winjan Aboriginal Corporation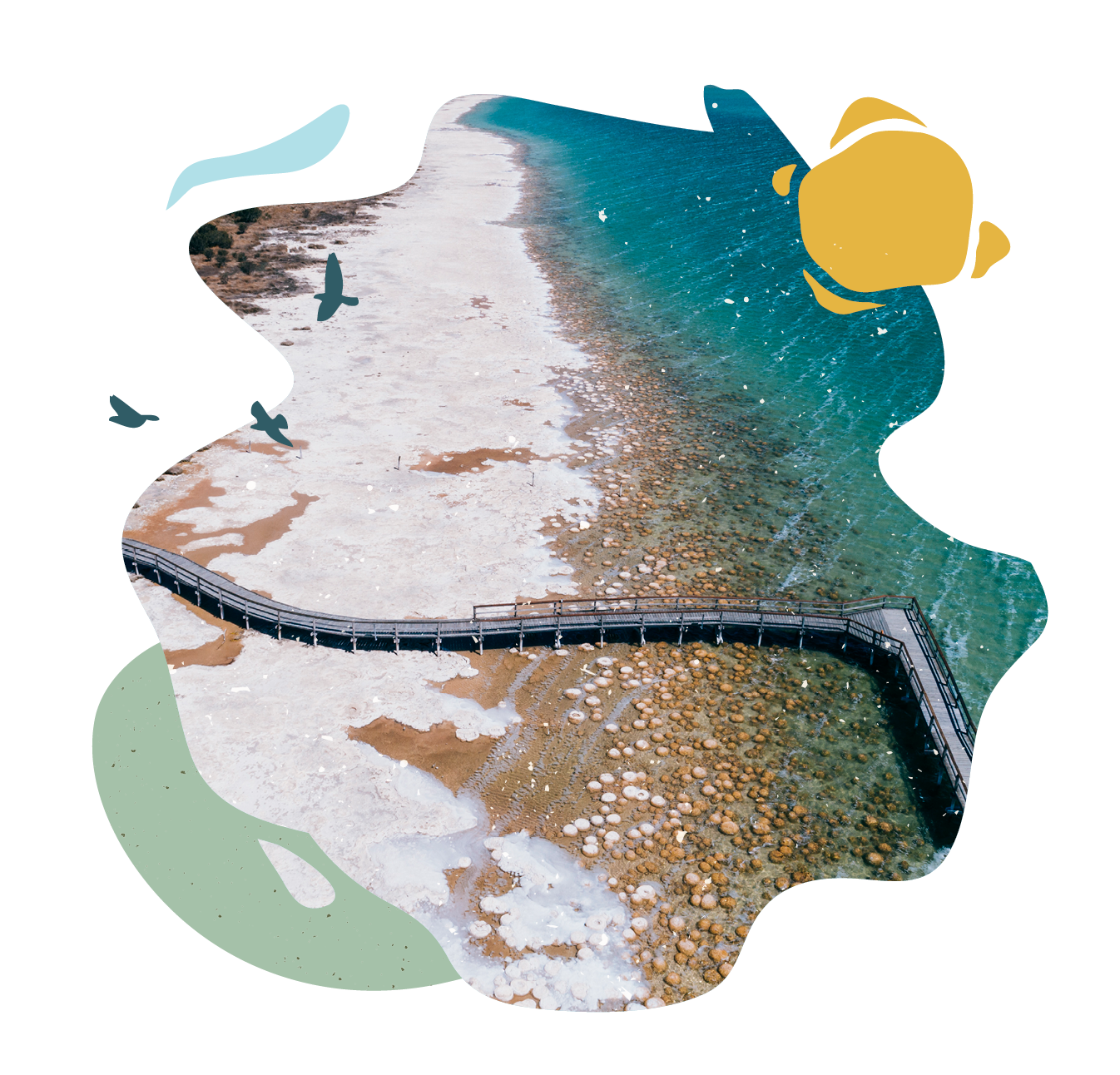 Mandjoogoordap (Mandurah). Where your adventure begins … the hunt for the Giants of Mandurah.
A journey into the extraordinary beauty of the wetlands, waterways, bushland and wildlife on the lands of the Bindjareb Noongar people.
A quest that traces the movement and cycle of water: from ocean to air, from air into land, and back again. Through coastal dunes … up into the clouds … from the ocean to the
bush … via precious wetlands … to secret water under the earth … back to the shorelines … deep into our imaginations …
An opportunity, gifted by the Bindjareb people, to learn more about the Creation Story of Djilba Gabi (Peel-Harvey Estuary). And to reaffirm the importance of protecting our natural world, just as the Bindjareb have protected their Country for over 50,000 years.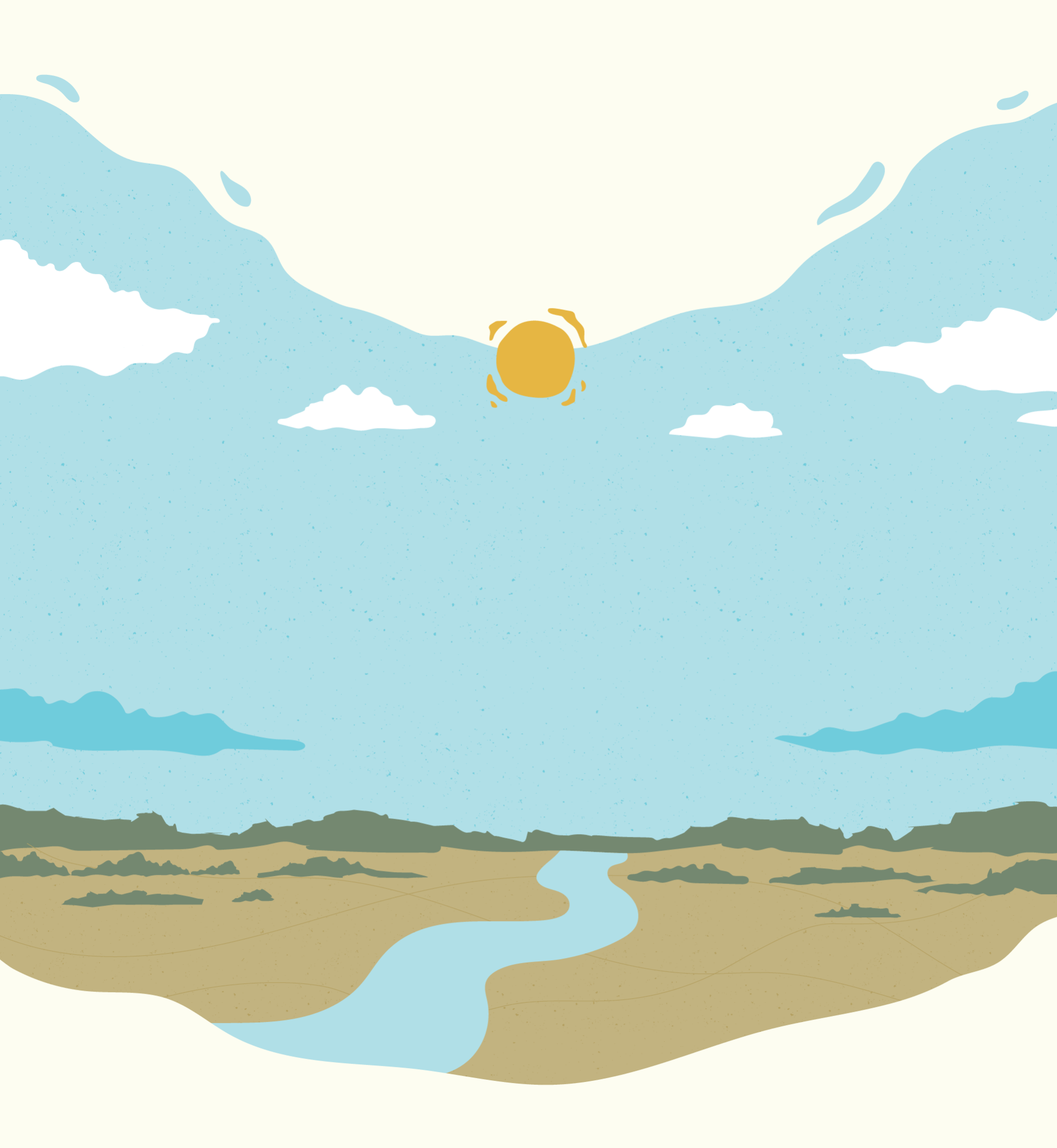 The Rhythm
Of Raindrops
By Thomas Dambo
The words that you're about to hear, they hold a special meaning
I know they're seemingly untrue, but trust me, you're not dreaming
There is a rhythm in the rain – you can hear it drop by drop
But if no-one sings along, then soon the song of rain will stop
First, the sun must hit the ocean, so the ocean turns to clouds
Then the wind moves the clouds to land, collects them in a crowd
The clouds will let the raindrops fall until the earth will open
So then mountain water rivers run and flow back to the ocean
And there are six old hidden giants in the bush and on the bay
And each of their voices is crucial for the harmony to play
They used to sing the song together – the old hidden giants
But one got lost, then six turned five and now the song is silent
So go find those hidden giants, and help restore the order
'Cause a giant needs its company, like fire needs its water
There's one in Perth, four in Mandurah, and one hidden far apart
Remember
But find the five and bring the mark before the last you start

Just one thing you must remember, be brave and do not tire
Through sun and clouds and rain and rocks, the ocean and the fire
Sing this song for them in honour – just like the old hidden giants
That's all I had to say today: now on your way, and find them

- Thomas Dambo
Hint
Make your way to the Mandurah Visitor Centre
Click on the any of the X's below to find out more about each Giant location.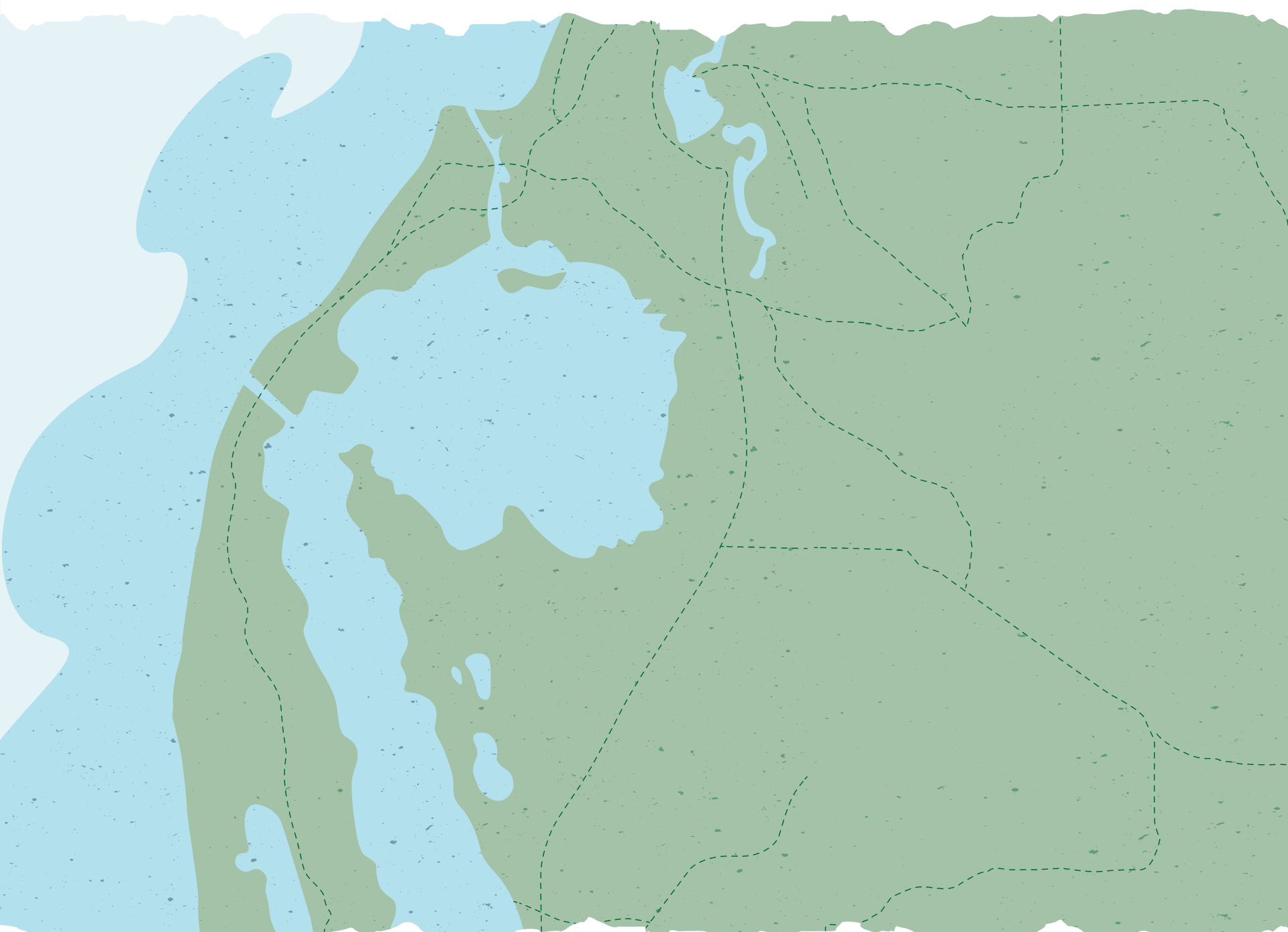 Find the Giants
Santi Ikto
Located at Koolyininap (Halls Head), this trail is suitable for most ages and fitness levels. Trail surface is bitumen, however there are short steep hill sections.
20 min
1.3km
Moderate Difficulty
Yes (Drinking Water)
| | |
| --- | --- |
| Walking Trail Grade | Grade 3 |
| ACROD Parking | Yes |
Find the Giants
Seba's Song
Located at Wannanup, this trail is suitable for wheelchair users with assistance. Trail surface is bitumen and crushed limestone. No slopes.
20 mins
1.2km
Easy Difficulty
Yes
Yes (Drinking Water)
| | |
| --- | --- |
| Walking Trail Grade | Grade 1 |
| ACROD Parking | Yes |
Find the Giants
Yaburgurt Winjan Cirkelstone
Located at Coodanup, this trail is suitable for all visitors, including wheelchair users with assistance. Trail surface is crushed limestone with no slopes.
10 mins
550m
Easy Difficulty
Yes
Yes (Drinking Water)
| | |
| --- | --- |
| Walking Trail Grade | Grade 1 |
| ACROD Parking | Yes |
Find the Giants
Little Lui
Start your journey at Black Swan Lake in Lakelands. This trail is crushed limestone through bushland. No slopes.
45 mins
3.6km
Easy Difficulty
Yes
Yes (Drinking Water)
| | |
| --- | --- |
| Walking Trail Grade | Grade 2 |
| ACROD Parking | Yes |
Welcome to Subiaco
Bille Bob
Find the Lost Giant in Subiaco
"This particularly curious Giant has wandered off on their very own adventure. We have it on excellent authority that after a long journey from Mandurah and seeing many of the beautiful sites of Western Australia, Bille Bob has been spotted in the leafy surrounds of Subiaco." – Thomas Dambo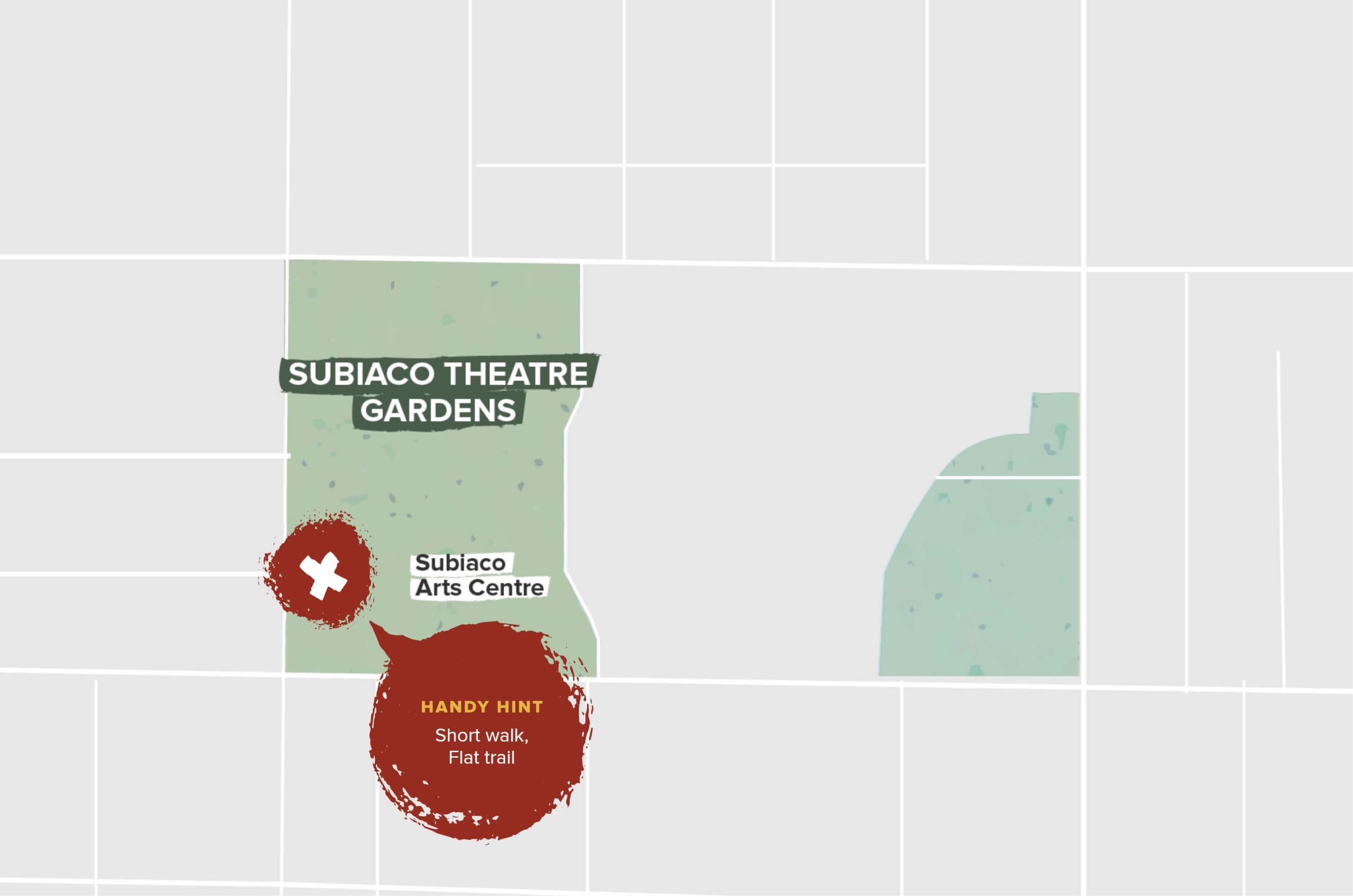 ACCESSIBILITY
The Giants of Mandurah welcomes visitors of all abilities, and we aim to provide an inclusive, accessible and enjoyable experience from beginning to end for as many people as possible. This exhibition is an outdoor trail experience, and each of the sculpture's locations in natural settings feature different levels of access.
---
Travellers' Companion
Download